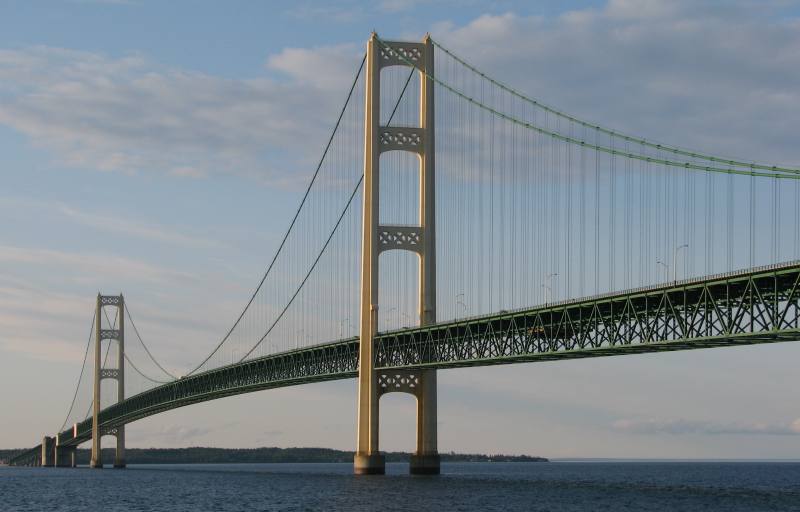 For the past few years, I've entered my name into a drawing to
run Mackinac Bridge
on Labor Day. Each year, the lottery type drawing selects 500 qualified runners to participate.
This year, I finally got the magical email. "I won a major award!" I told a few friends. After I finally told them what it was I won, they all looked at me like I was crazy. They reminded me: "You do know that a small car was blown off that bridge before, right?" I'm quite aware of the stories, but, I'd say it's worth the risk.
Winners of the lottery to run the bridge have to pay a $45.00 entry fee, which gets them a free pasta dinner the night before. I had reservation of paying for a race that isn't a timed/sanctioned run, but after giving it some thought, figured it would be a fun way to spend the holiday weekend, and the chance to say I ran the bridge.
The day will start with a 5 a.m. shuttle over the bridge to St. Ignace, where we'll begin the 4+ mile trek over the bridge.
The run kicks off at 7am, just before the walkers walk the bridge (the walk is an annual event, on it's 55th year, attracting thousands every year).
I'm going to take the run easy and enjoy the scenery. Maybe snap a few pictures along the way, and pray it's not too windy!
Just to be safe.. anyone have a parachute I can borrow? :)